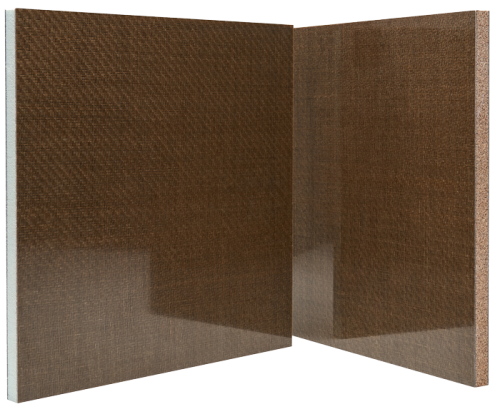 NFC – Eco-friendly and yet, robust
Environmentally friendly and robust construction
with NFC the renewable bio-material.
NFC or natural fibre composites are an innovative building material. Made from a combination of natural fibres and a binding polymer, the result is a light yet strong material that can withstand greater loads than conventional composites.
NFC is used in interior design, boat building, furniture construction, the automotive industry and various construction projects, among others.
NFC advantages compared to standard material:
More stable
More sustainable
Lighter
More malleable
More resistant
NFC by cabineer panels, are made from flax fibres and a linseed oil-based epoxy resin.
Using NFC for higher flexibility in processing and construction.
Natural fibre composites can be used in a wide range of constructions and are excellent to work with.
They splinter less easily, break without leaving sharp edges and can also be easily moulded into complex shapes and designs, allowing for high flexibility and creativity.
We love this earth.
That's why we try our best to reduce our impact on it.
Therefore we specialise in the production of high-quality natural fibre composites. These are made from renewable resources. This is how we help to lower the environmental impact of construction.
We are happy to answer your questions about NFC materials and look forward to receiving your email or phone call!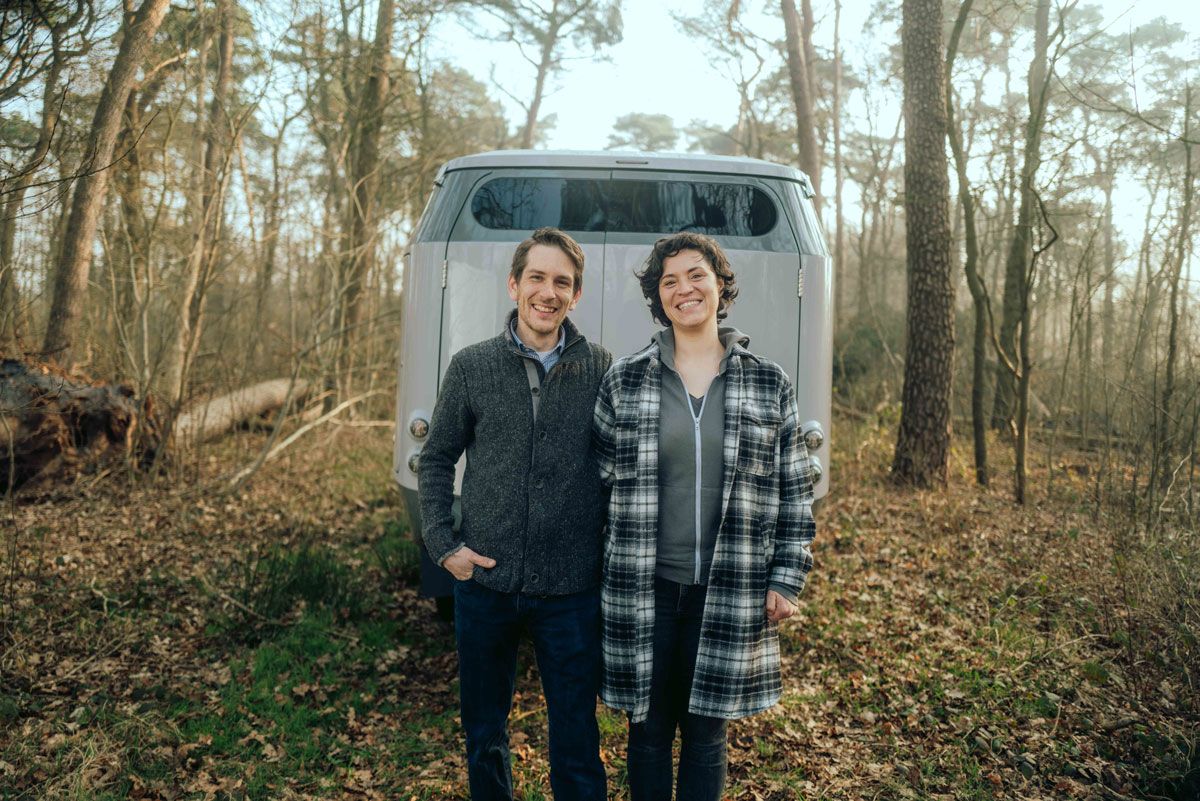 Management: Nathalie Kolbatz and Max vom Bruch
Our NFC cabin "cabineer"
The first camper for all PickUps, which is made of 80% environmentally friendly NFC.
Inside there is a seating area for up to four people, a toilet and shower facilities.
Sleeping space is available for 3 adults or 2 adults and 2 children.
Our NFC panels are available in many variations and as custom-made products
Our NFC panels are available in different sizes, from 350 cm width to 550 cm height. We use either cork or Recycled PET foam as core material. For individual custom-made products just send us an email.