Discover the earth without causing it any harm – possible, with cabineer, the NFC-camper made from renewable natural fibres.
cabineer consists of 80% environmentally friendly NFC and can be mounted on all pick-ups. The manoeuvrability and power of an off-road vehicle is combined with the space of a caravan at only a fraction of the weight (330 kg empty).
Thanks to this innovative combination, campers and adventurers can now travel through the wilderness in an environmentally and resource-friendly way.
cabineer – innovative, beautiful and economical.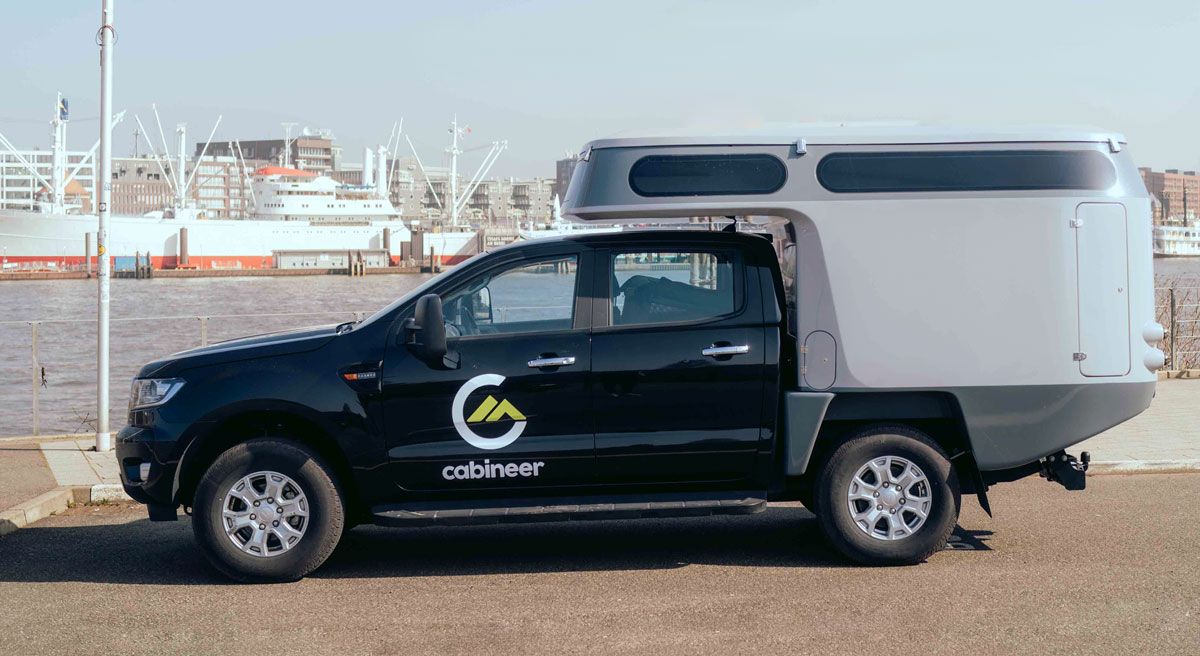 Frequently asked questions
The dream of an innovative camper
which reduces our ecological footprint in favour of the environment, was born during a 2-year trip on the Panamericana – in a self-built Defender.
Again and again we were troubled by the lack of space to retreat. This is how the many ideas came about on how the cabin can offer space and the greatest possible benefit for a life outside and inside.
I am pleased about your interest in cabineer and look forward to answering your questions. You are also welcome to come by for a no-obligation inspection and a test drive.
Just give me a call or send me an email.